Solar energy is only available during the daytime which means you can't use it during the night. You, therefore, need to store this energy for later use at night and in overcast times when there is cloud cover and your panels are not producing as much.
Hence the need for batteries. Car batteries are cheap and readily available whether new or old used ones. You may therefore be tempted to use these batteries in your solar system. This is a bad idea and we'll tell you why but this is not to say that it will not work.
The best batteries for storing solar energy are lithium deep cycle batteries. Deep cycle batteries can also be Lead Acid batteries which most car batteries are. But this is not the reason we are saying not to use them for solar power.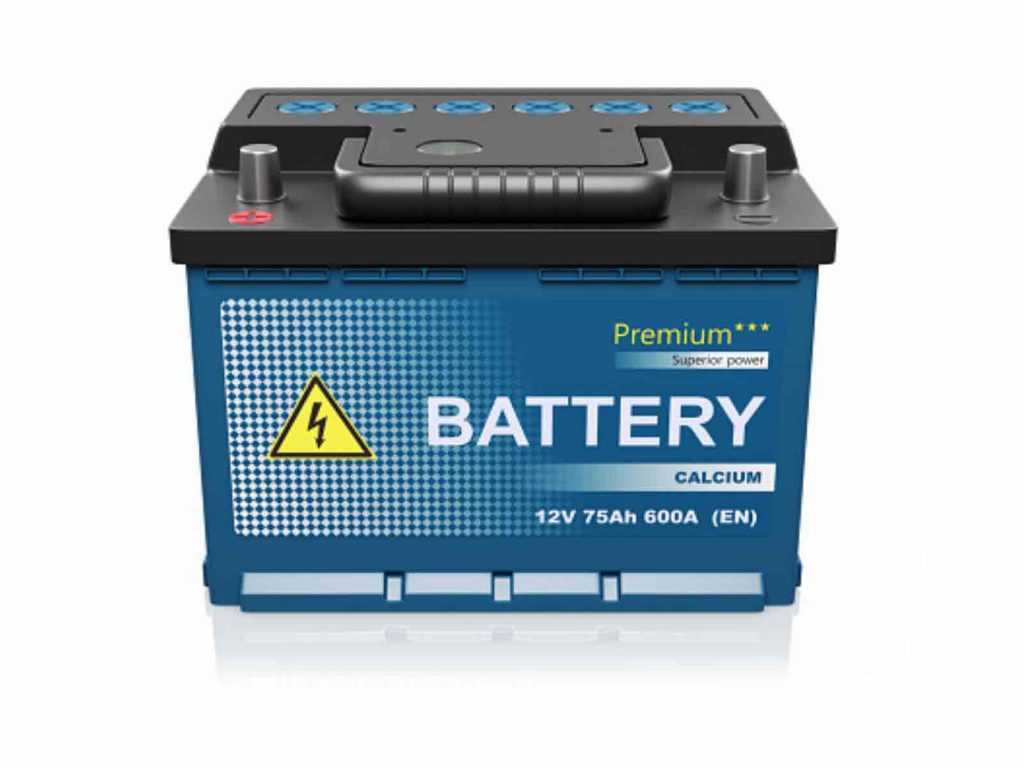 Can you use Car Batteries for Solar?
Yes, you can use car batteries for your solar system. If you are starting out or have old car batteries you want to use. They will work. But this will not be a great setup and may not last for long. Car batteries are the worst type of batteries you can go for when setting up your solar system
Car batteries fall under SLI batteries (Start Light Ignite) or starter batteries and are made to provide a burst of power in a short period to start an engine. They are not made for continuous use for long periods of time like deep cycle batteries.
A deep cycle battery on the other hand can be used continuously for hours and recharged over a fairly short period of time. This is because of how the batteries are designed. It may be difficult to tell them apart but car batteries have a large number of thin plates while deep cycle batteries have thicker and fewer plates.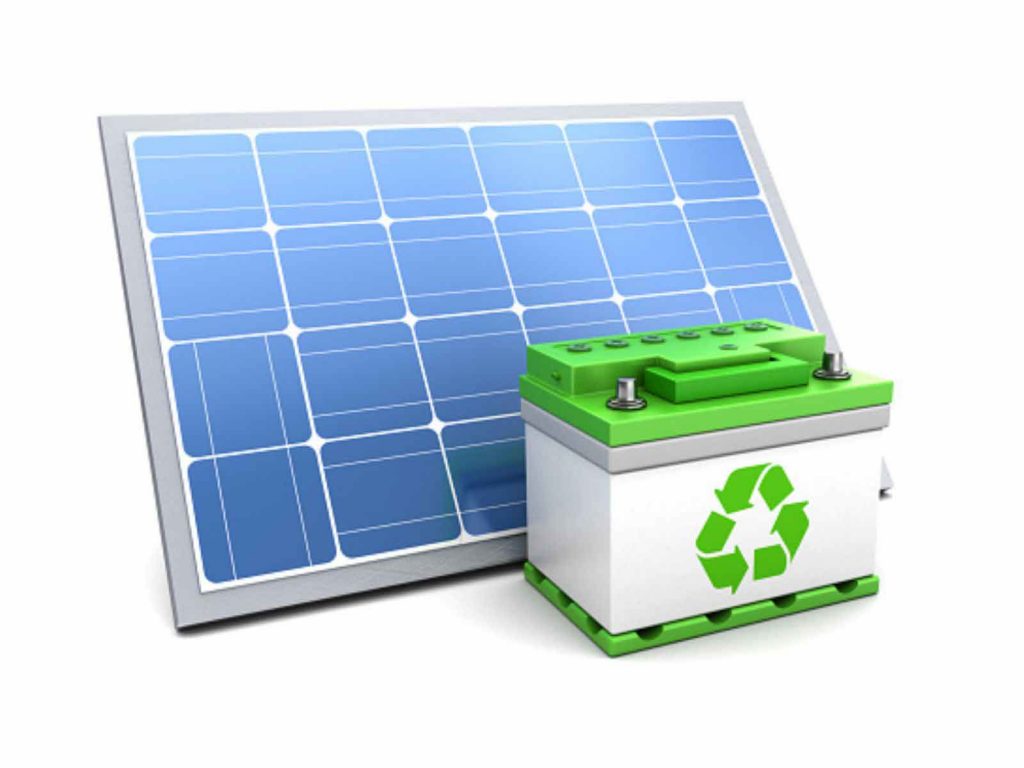 Similarities between Car Batteries and Solar batteries
Solar Batteries and Car Batteries are both rechargeable batteries that can be used interchangeably for each other functions. This is because they do share similarities.
Voltage
The voltage of a car battery and a solar battery will actually be the same. Most batteries have a voltage of 12V which is suitable for battery banks. In this aspect nothing much to differentiate the two. Car batteries can also be connected in series to increase the voltage to 24V or 48V.
Type
There are various types of rechargeable batteries you can find on the market. The main two will be Lead Acid and Lithium batteries. Lithium batteries is the new technology that is used almost everywhere including electric vehicles which we discuss later and some diesel cars. Lead Acid batteries are the traditional types of batteries you'll find in most cars. Lead Acid batteries can also be divided into Wet Lead Acid batteries, AGM, and SLA batteries which don't have an electrolyte.
Both these types of batteries will be found as starter batteries for engines and deep cycle batteries for renewable energy, trolling motors, and off-grid banks.
This is not the only thing that set them apart and why you should not use car batteries for deep cycle uses not just solar.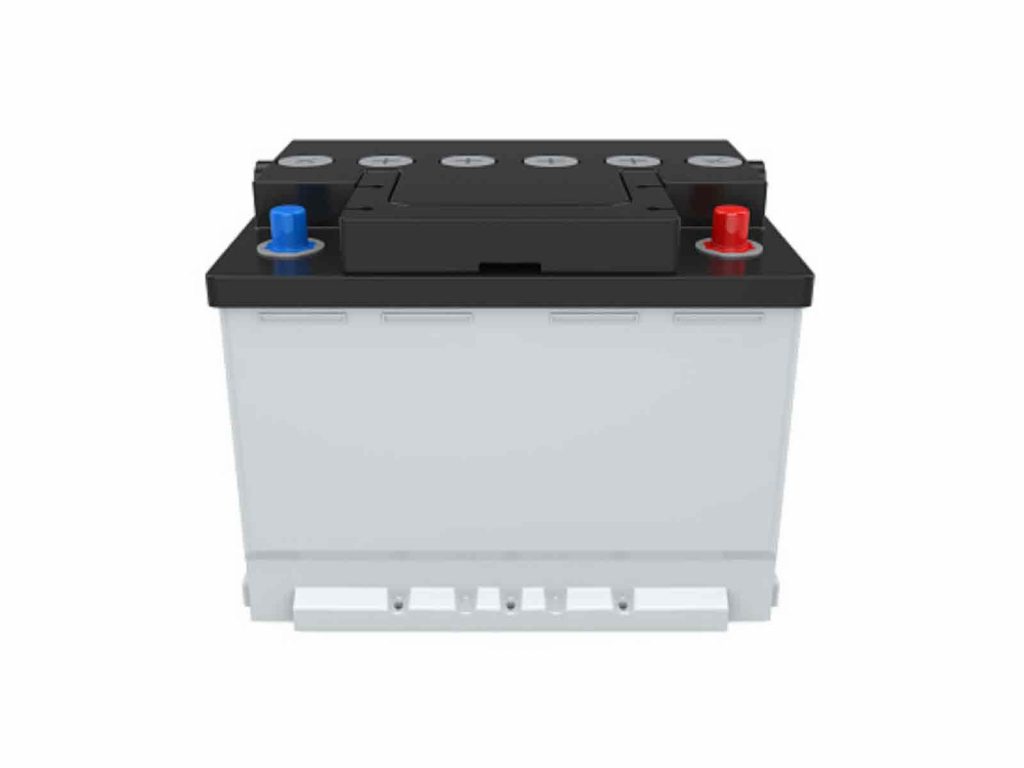 Differences and Similarities between Car Battery and Solar Battery
CCA
CCA stands for Cold Cranking Amps and this is where the power of the car battery lies. CCA is defined as the amps a battery can deliver in 30 seconds at 0°F. CCA rating for Car Batteries will be indicated in huge numbers as this is important when picking out a battery for starting an engine.
Cycles
Every time a battery is discharged and recharged this is called a cycle. Each battery has a Cycle life which is the number of times the battery can be charged and discharged.  A car battery will have a low cycle life as it is not meant to be fully discharged and is only partially discharged to start the engine and then recharged again by the alternator.
Depth of discharge (DOD)
DOD is measured as a percentage of energy that can be pulled out of the battery during each cycle. A battery that is used for a battery bank needs to have deep discharge i.e can be discharged up to 80% of its capacity.  This is what defines a deep cycle battery.  A deep cycle battery can last for up to 5000 cycles even when deeply discharged while it is not sustainable to deeply discharge a car battery many times.
Battery Rating
It will be ridiculous to say that Car batteries don't have an Amp-Hour Rating.  A Car battery is around 50 Ah but they usually don't have it indicated. Batteries are rated in Ah (amp-hours). This is a measurement of the current output over time. Voltages are fixed but according to the type of battery. However capacity is relative to the type of Battery, this is usually printed on its side.
Using a Car Battery for Solar
The standard car battery is rated 12v batteries can be recharged with a maximum of 10 amps at 13.8 to 15 volts. The recommended float charging is one amp at (13.2 to 14v for some). You can check the recommended settings with the batteries manual. This can also vary depending on the type of battery; whether AGM, Gel, or SLA.
The issue with Car Batteries is that they are not made for deep discharge. You can only discharge up to 50% to maintain the life of the battery. Otherwise, a deep discharge will result in early death.
So what's the best car battery for solar and renewable energy?
If you happen to come across an EV battery this will be as good as a battery for storing solar energy. Electric Vehicles use a rechargeable Lithium-ion battery that undergoes cycles of discharge when driving and charges when the car is plugged in. These batteries are made to undergo these cycles over long periods of time are usually have a warranty of over 5 years and can last from 10 to 20  years before being replaced.